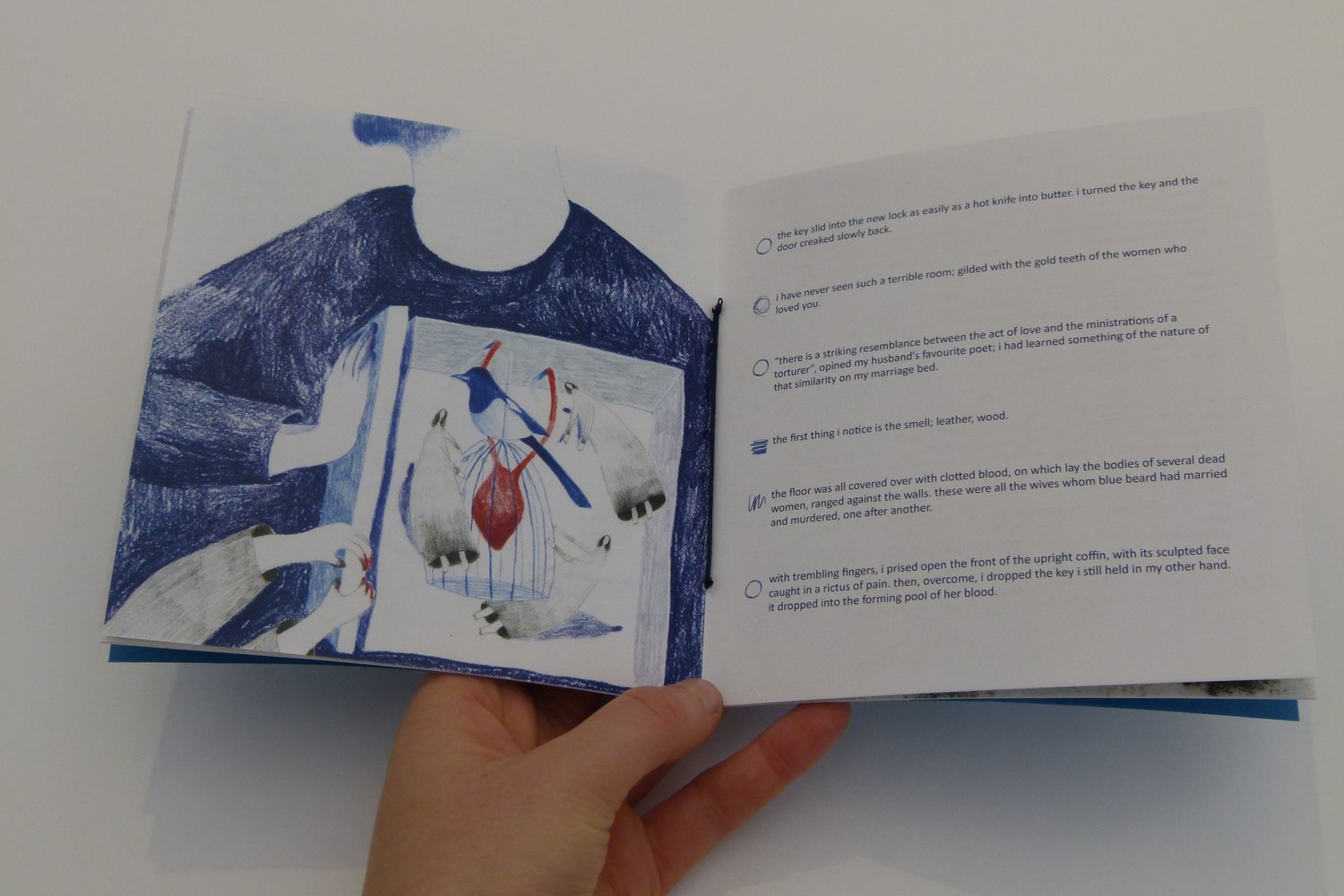 A book exploring the legacy of the Bluebeard fairytale, and how it can reveal how masculinity is constructed and performed particularly around sexuality and emotionality.
I became fascinated by the way Angela Carter and Joanna Newsom's retellings of the tale revealed its rotten core of gendered violence. While researching the fairytale and the way fairytales have become absorbed into our culture and the way we view things like gender, morality, and sexuality, I realised that 50 Shades of Grey was a (totally accidental) retelling of Bluebeard.
This book is an illustrated tale knitted together from four texts - the original Bluebeard fairy tale, Joanna Newsom's song Go Long, Angela Carter's retelling The Bloody Chamber, and E.L James' 50 Shades of Grey.